BACKPACKERS MEET UP IN TOKYO
Karaokee NIGHT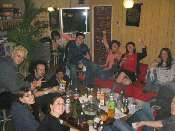 *Tokyo Hostel offers a range of activities including japanese style partying,

*cherry blossom viewing site seeing ,& group partying at Roppongi & Shibuya.

* Crazy Nights & backpackers meet up night



24/7 INTERNATIONAL LOUNGE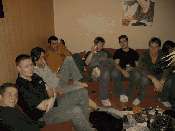 At the Tokyo International Hostel there is a lot of fun and games
.
The lounge rocks 24/7 with diffrent types of activities going on

The Tokyo International Hostel provides atmosphre for international language lounge.

Meet foreign nationals and japanese and share your experience in japan.
Come join us lets explore and rock Tokyo together.